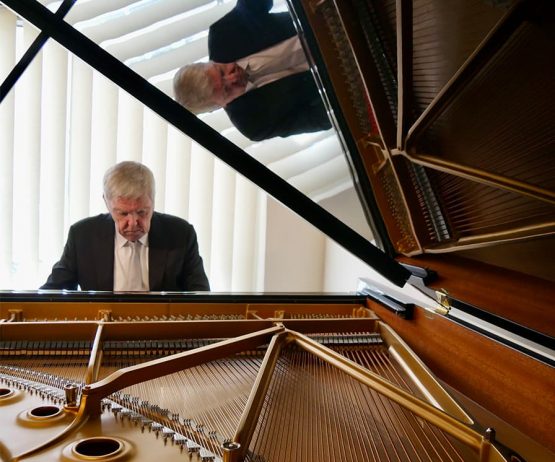 Meyrick is a consummate professional as both performer and teacher, effortlessly mixing scholarship, hard work and fun in all of his projects.
Awarded a foundation scholarship to the Royal College of Music at sixteen, Meyrick made his concert début at the Wigmore Hall, while still a student. This was followed by a live televised performance of Brahms' Piano Concerto No 2 conducted by Sir Adrian Boult.
Acclaimed by the music press and fellow musicians he has won accolades throughout North America, Russia, Australia and Europe. Meyrick premiered the Khachaturian Piano Sonata in the USA, Europe and the Antipodes. He has also sourced and introduced to international audiences a representative selection from the wealth of piano music composed in the Eastern bloc in the years following the fall of the Berlin wall.
In the early 1990s Meyrick's playing career was interrupted by serious illness. His one London appearance during this period was described in the London Evening Standard – "a quite outstanding performance by this exceptional musician." He also recorded the Five Beethoven Concerti with the Hungarian State Symphony Orchestra and the Complete Chopin Nocturnes. Both recordings are on international release.
With vigour and artistry fully restored, in 1998 he founded and remains director of the celebrated Piano Studio, London. This unique venture introduced busy City executives to the joys and therapeutic benefits of playing the piano. His many pupils have been able to enjoy and be inspired by his concerts in local venues such as Wigmore Hall and St Paul's Cathedral.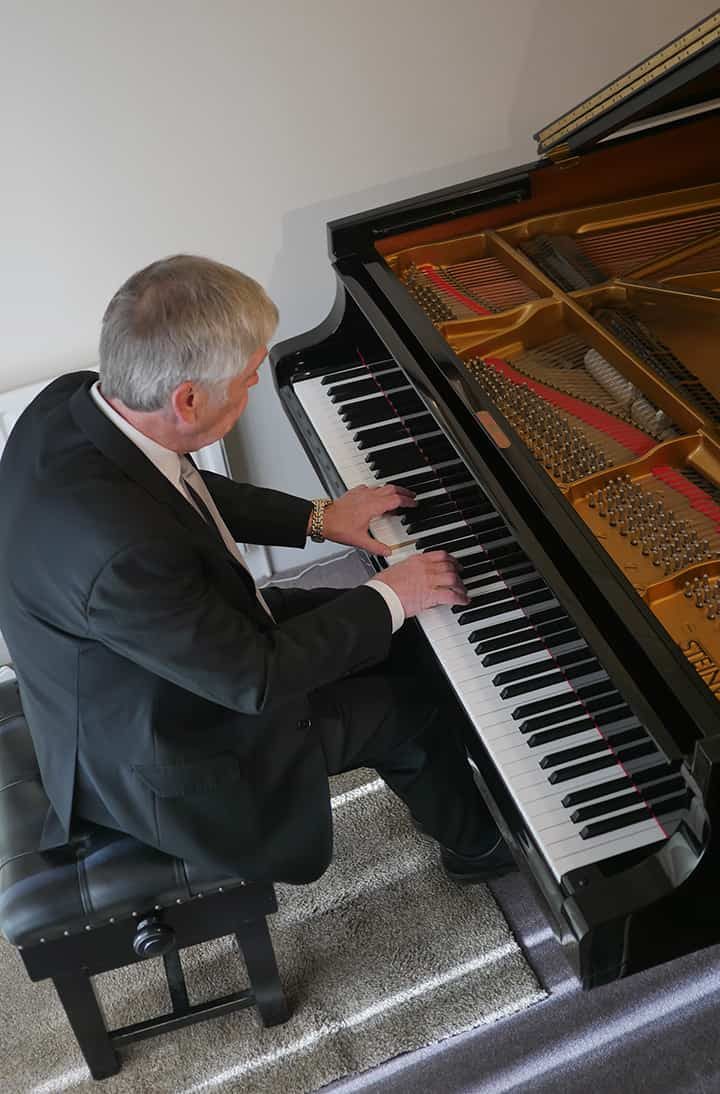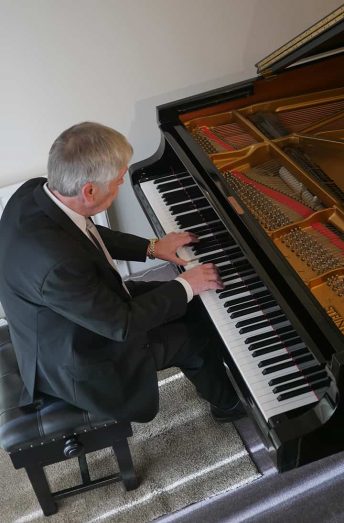 In 2005 Richard undertook a dauntingly ambitious project. By repeatedly studying available recordings and globally researching rare, hitherto secret, archive material, he was able to introduce much of the Horowitz transcription legacy into his concert repertoire.
Richard's performances of the Horowitz/Liszt Rákóczy March and the Horowitz/Saint-Saëns Danse macabre earned him standing ovations at Wigmore Hall recitals. He performed these as well as Chopin's Second Piano Concerto at the prestigious Chelsea Festival with the City of London Sinfonia orchestra. His performance as soloist in Beethoven's Fourth Piano Concerto was given in London in the presence of HRH Princess Alexandra.
Classical music for young audience
Richard is passionate about getting young people involved in classical music and, with generous sponsorship from Man Group plc, created the pianoMan programme. In 2009 sponsorship was graciously taken over by Sir Harvey and Lady McGrath and the programme was adapted and renamed The Pianoman Scholarships Scheme.
Originally conceived as a series of just 70 recitals and masterclasses for young people throughout the UK, Richard has now visited over 700 state secondary schools, and continues to provide his performance masterclasses to 50 schools each year – these currently undertaken online owing to the Covid situation, but still equally enjoyed and appreciated.
Under the generous patronage of Sir Harvey and Lady McGrath, Richard and his wife Felicity have been able to award free ongoing lessons to worthy young pianists, many coming from poorer families and deprived social backgrounds and going on to study music at both Oxford and Cambridge as well as at The Royal College of Music, The Royal Academy of Music, and The Trinity Laban Conservatoire.
Hear parts of Richard's inaugural Pianoman recital